Achieve Superior Protection With Armored German Vehicle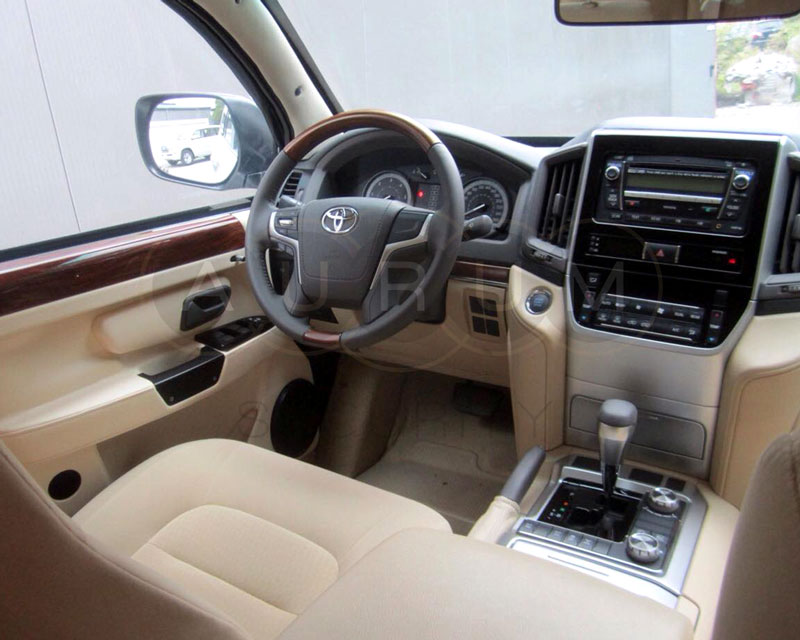 Aurum Security is the leading Germany-based company that specializes in the design and production of a wide range of bullet-proof glass and armored German vehicles. We have been certified by Lloyds according to ISO 9000 standard. Each of our armored vehicles meets the highest standards of quality and safety.
To address the threats our customers face all over the world, we are proud to be the first company in the world that produces the civilian vehicles according to the highest level of protection –VPAM VR 10. We implement the best practices in technological innovation, design and quality management. We maintain our innovative focus and look out for better ways to serve our customers with latest safety and security solutions.
Hot-Formed Ballistic Parts – Aurum Security employs hot-forming technology to produce the pressed parts in arbitrary 3D shape for all our armoured vehicles. Hot-forming technology makes it possible to design components in any shape with desired level of hardness. Components that we produce using hot-forming technology are firewalls, wheel arches, hatches, blast floors, window frames, Z and U profiles. Hot-formed ballistic parts have been tested in the federal Ballistic Certification Center in Munich. The lightweight armor incorporated in Aurum Security vehicles increases the speed, mobility performance in comparison with similar vehicles in the market.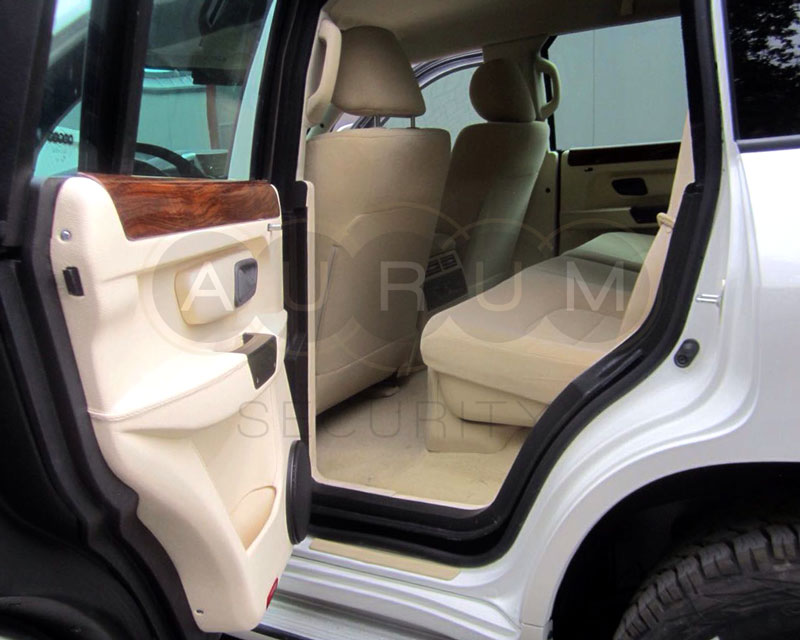 German Quality Glass – With our new generation of bullet proof glass, Aurum Security takes advantage of high-quality glass and glass materials in order to provide the highest level of quality and safety. Our Aurum Glass can withstand explosives of various capacities, even 15 kg of TNT, as well as shots from any angle. We offer German quality glass, complemented by the use of innovative technologies, thus meeting the requirements of CEN, STANAG, VPAM, and NIJ.
3D CAD Technology – Aurum Security takes pride in providing our clients with highest possible protection level along with minimum possible weight. Our flagship vehicle, Toyota Land Cruiser 200 weighs only 4830 kg, which is only 200kg heavier than a typical VR 7 armored vehicle. We use modern 3D CAD systems to design armor scheme of our vehicles to analyze and calculate structure integrity and mechanical robustness of the construction. Hot formed armor used in our armoured vehicles minimizes the need for welding, minimizes the weight and provides better protection against blasts.
iABG Certification – Our Armored Toyota Land Cruiser 200 and Armored Lexus 570 have been produced according to the highest level of protection – VR10. The armored vehicle is fully tested and certified by iABG, Germany – one of the most reputable test centers across the world. Cameras have been installed in our armored German vehicles to provide the detailed analysis of the performance of the vehicle under the blast stress. We not only use certified materials on our vehicles but also provide certification of the whole vehicle.
Our strategy is to lay emphasis on total quality. We never compromise on quality. We take care of quality at every stage, from selecting the highly skilled and qualified staff, using high-quality tools and equipment, and armoring process, till the vehicle is assembled. We believe that neglecting any of the procedures on our part can cost a life to our customer.
Click here to know more about our armoured vehicles.
Please do not hesitate to contact us for details.
Comments: