Hot-forming of armor steel HB 500 & 600 HB
Hot forming of armored steel is a process of producing pressed parts in arbitrary 3D shape, heating the steel and then cooling it down. The challenge is to obtain desired hardness during the cooling process, but on the other hand the steel should not become fragile or stressed — otherwise it can crack in case of blast or ballistic impact.
Hot-forming technology makes it possible to design components in any shape without restrictions that are applied by regular bending. Typical parts that are produced using hot-forming technology are firewalls, wheel arches, hatches, blast floors, window frames, Z and U profiles — they can be stamped as one piece without welding and bending, reducing costs and weight. Moreover, hot-forming is the only way of producing shaped components from UHH steel (600 HB and more).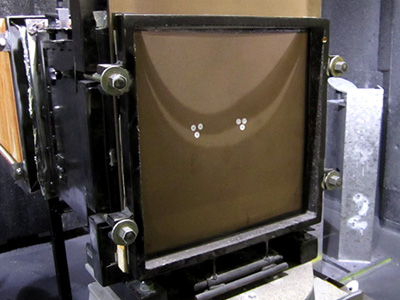 The advantages of the hot-forming technology are well known:
Parts can be designed exactly in the shape needed (the bending radius can be the same as the thickness of the material).
Reduced number of parts increases production throughput
Increased Charpy notched impact strength, welding properties not affected
Better robustness due to smaller number of weld seams (weld seams have only some 30% strength of a solid plate). Better blast resistance due to removing weld seams from vulnerable areas
Fewer overlaps provide smaller armor weight/li>
A choice of several steel types to match customer requirements
The disadvantage is basically only one — the tools must be produced for each pressed part and their costs have to be spread over the number of parts to be produced. Yet the cost of stamping a part is much lower than bending and welding. Our technology allowed us to reduce the tooling costs by some 40% comparing to the competition.
Our hot-formed ballistic parts have been successfully tested in the federal Ballistic Certification Center in Munich (Beschussamt Munchen). Furthermore, numerous ballistic and blast tests have been conducted together with our customers.
Please contact us to discuss your requirements.