The art of designing armoring is to achieve highest possible protection level with minimum possible weight.
As an example of what we can attain, our certified VPAM VR 10 Toyota Land Cruiser 200 weighs only 4830 kg, including blast protection. It is only slightly heavier than certified B6 / VPAM 7 TLC 200 on the market, and even lighter than certified B7 / VPAM 9 vehicles.
We use 3D CAD systems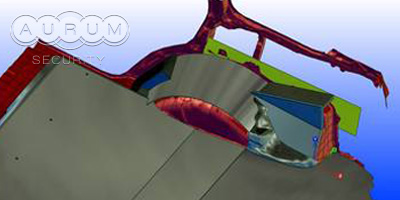 Obviously smaller weight of a vehicle brings many advantages – increased payload, better stability and handling, smaller brake path, better acceleration, smaller fuel consumption, increased operation life.
We use modern 3D CAD systems to design armor scheme of our vehicles – that allows us to calculate and analyze structure integrity and mechanical robustness of the construction.
Hot-formed armor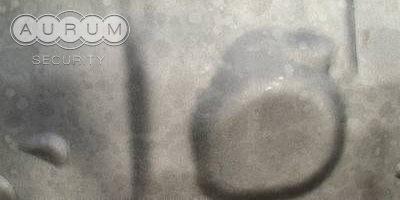 Our design incorporates hot-formed armor steel parts. Using hot-forming allows obtaining parts in the shape needed, thus minimizing number and length of welding seams, saving weight and providing better protection against blasts.
We constantly conduct research and tests on the protective materials.
All these measures allow us to produce armored vehicles with the minimal weight of added armor.